The flowers are coral-red with yellow tips









Advertising




Family: Asphodelaceae


Scientific Name:
Aloe parvula A. Berger
Synonym:
Lemeea parvula
Aloe sempervivoides
Origin: Itremo Massif, Madagascar
Conservation status: Listed in CITES appendix I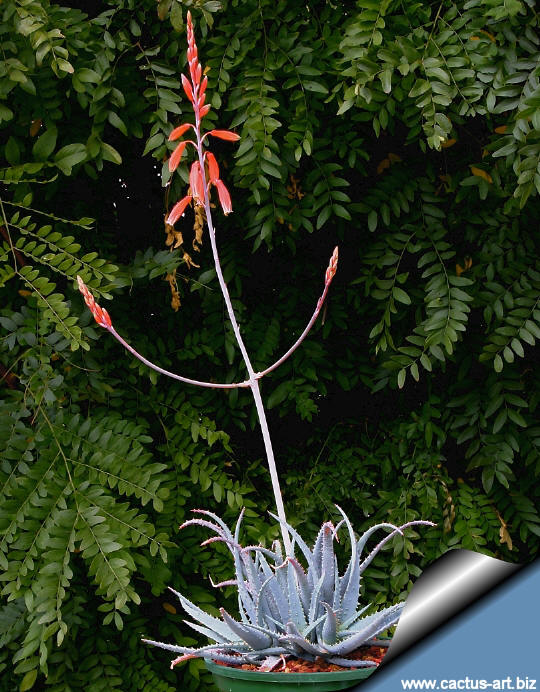 Aloe parvula is a miniature small aloe endemic to Madagascar,
with very unusual blue coloration that eventually forms a stem.

Description: Thin compact and small growing succulent rosette, usually solitary, 10-12 cm in diameter and eventually forms a stem.
Leaves: spreading out dark purply blue to slate grey, flat on profile with many small, thin, warty teeth.
Flowers: The flowers are coral-red with yellow tips simple and hang loosely from the inflorescence (a 20-30 cm height raceme) usually one at a time, but multiple flowers per season not unusual.

Cultivation: Full sun in general or light shade summer. Its main growing periods are spring and Autumn, This species is dormant in winter. Keep relatively dry, careful watering is required, as it is prone to rot if overwatered, especially in the winter months. Tender, frost protection is required keep it at or around 5°-10°C in winter.
Propagation: Via offsets or seeds.