Eriosyce oculta
A very variable species, in particular for the colours of stems and spination.


Description: Small-growing plant with low, spineless (or spiny), dark purple to almost black stem.
Stem: Flat, solitary, mostly underground, slowly clumping as it ages, 5 cm in diameter; generally 8 to 10, up to 14 tuberculate ribs. The unusual colouring ranges from pale pinkish-grey to a deep purple (or almost black)
Root: Tuberous root.
Spines: Spineless or spiny, 0 or 1 central spine, 2 -10 (or more) mm long; 4 to 8 usually shorter radials, 1-11 mm long. All the spines tend to fall as the plant ages. The spineless form is more popular with collectors
Flowers: Large, silky, whitish, yellowish to pinkish orange, 3.5 cm in diameter.
Fruit: Red, showy in winter.


This species reputedly grows almost completely hidden below the soil (in habitat), and is extremely hard to find unless it is in bloom.


Fruit mature in winter while plants are resting.

A rare Yellow bodied plant. A very rare colouring!

Cultivation: It is a summer-growing species. Water regularly in summer, but do not over-water (rot prone). It needs good drainage and very a porous potting soil Keep dry in winter. Feed with a high potassium fertilizer in summer. Full sun to light shade

Propagation: Seeds (seldom produces offsets)



Advertising




Family:
Cactaceae (Cactus Family)
Scientific name: Eriosyce occulta Kattermann 1994
Origin: Northern Chile (Antofagasta).
Conservation status: Listed in CITES appendix 2.
Neochilenia occulta
Neoporteria occulta
Pyrrhocactus occultus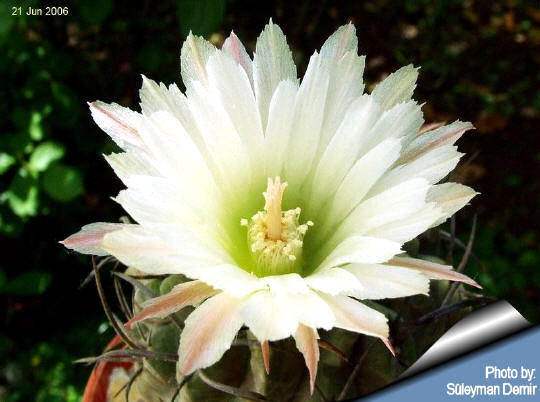 Photo & © copyright by Süleyman Demir Turkey
Home page: http://community.webshots.com/user/demir165
The flowers have a peculiar silky shine, and are followed by showy red fruits in winter.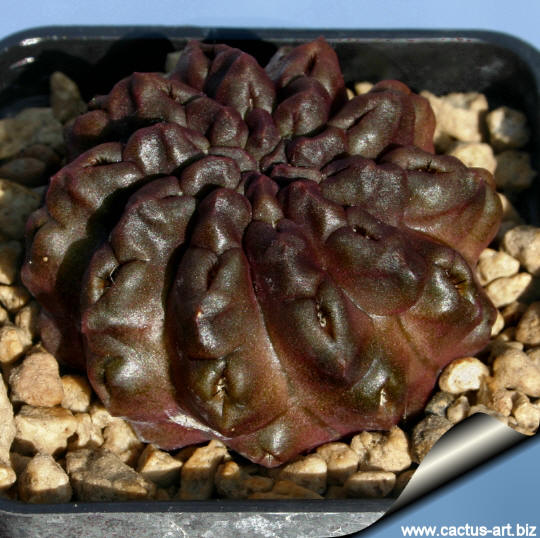 If you like deep purple-bodied plants, you simply must get Neochilenia occulta (if you haven't already).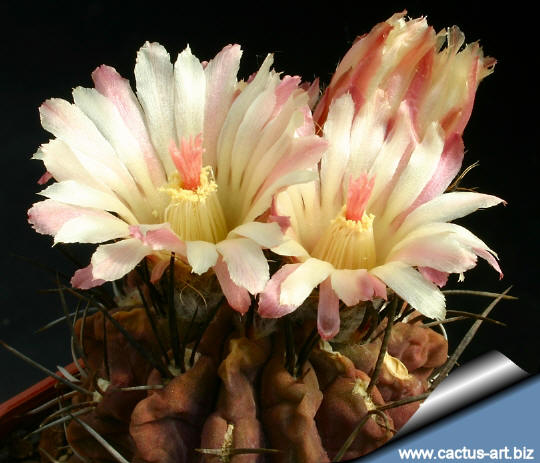 The flowers are large, silky, whitish, yellowish to pinkish orange, 3.5 cm in diameter. This plant blooms easily in several flush in spring.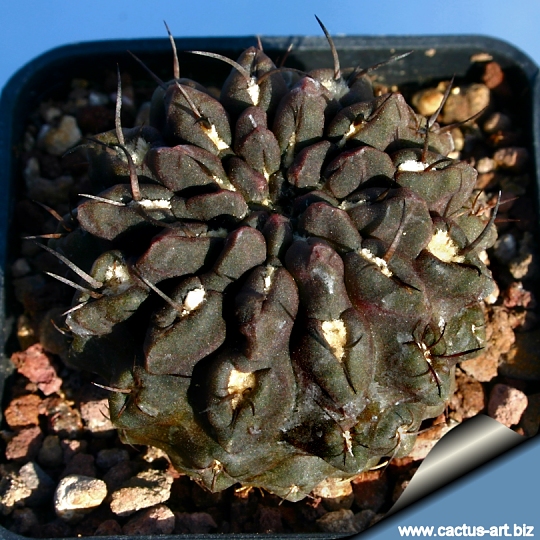 Note: The plants labelled as E. occulta are quite variable in spines and body colour. When it comes to buying plants of this species we often have built up an image of what it should look like from a limited number of pictures in a book. This will not prepares us for the variability that can occur in nature, and among cultivated specimens. Some taxa are quite uniform in appearance, while others like E. occulta can confuse the most experienced cactophile.