Lobivia (Soherensia) formosa var. nivalis R581 Santa Victoria - Quebrada del Toro, Salta, Argentina (high mountains from Jujuy to Mendoza )
Bright strong amber spines
Cultivation: Lobivia formosa is very easy to grow and cold hardy as low as -12°C (or less). Need a fertile, well drained soil mix. Water the plants well and allow them to dry before watering again. During the growing season fertilize them monthly with a balanced fertilizer
Sun Exposure: Outside full sun, but during hot summers, the cactus are subject to sun burning, so grow them in light shade, inside needs bright light, and some direct sun.. During winter month, put them in a cool luminous place and encourage them to enter winter dormancy by withholding water and fertiliser over the winter as they will etiolate, or become thin, due to lower levels of light. They are susceptible to fungal diseases if overwatered, but are not nearly as sensitive as many other cacti, especially in warm weather. If kept damp through cold periods, they will invariably suffer.




Advertising
Family:
Cactaceae (Cactus Family)
Scientific name: Lobivia formosa (Pfieff.)Dodds 1937 var. nivalis (Fric) Rausch
Conservation status: Listed in CITES appendix 2.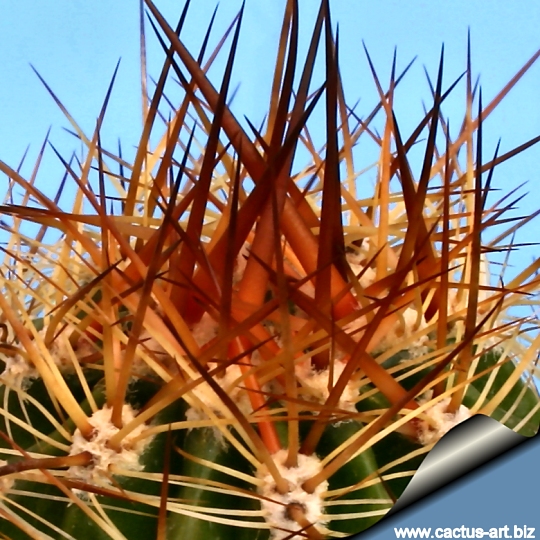 Synonyms: (for Lobivia formosa):
Echinopsis formosa (Pfeiff.) Jacobi 1850 ex Salm-Dyck
Echinocactus formosus Pfeiffer 1837,
Soehrensia formosa (Pfeiffer) Backeberg 1959,
Trichocereus formosus (Pfeiffer) F. Ritter 1980
Trichocereus uebelmannianus (Backeberg & Lembcke) F. Ritter 1980
Soehrensia oreopepon (Spegazzini) Backeberg 1959,
Soehrensia uebelmanniana Backeberg & Lembcke 1959
Echinopsis randallii (Cardenas) H. Friedrich & G. D. Rowley 1974,
Echinopsis uebelmanniana (Backeberg & Lembcke) A. E. Hoffmann 1989
Trichocereus randallii Cardenas 1963
Helianthocereus randallii (Cardenas) Backeberg 1966,
Lobivia rosarioana Rausch 1979
Lobivia oreopepon Spegazzini 1925
Lobivia oreopepon Werd.
Lobivia kieslingii Rausch 1977
Echinopsis oreopogon.
Acanthocalycium oreopogon
Acanthocalycium formosum
Synonyms: (for var. nivalis):
Soherensia formosa v. nivalis
Soherensia bruchii v. nivalis
Trichocereus bruchii v nivalis
Lobivia bruchii v. Nivalis
Echinopsis formosa var. nivalis