Description: Mammillaria cv. CETTINA forms large, proliferating, white woolly stems with very short yellow bristles.
It shows an abnormal uncoordinated form of vegetative growth, with a multitude of condensed lateral proliferation, each areole gives origin to a new stem only a few centimeters across, and plant looks more like a strange furry animal or a marine creature than a cactus.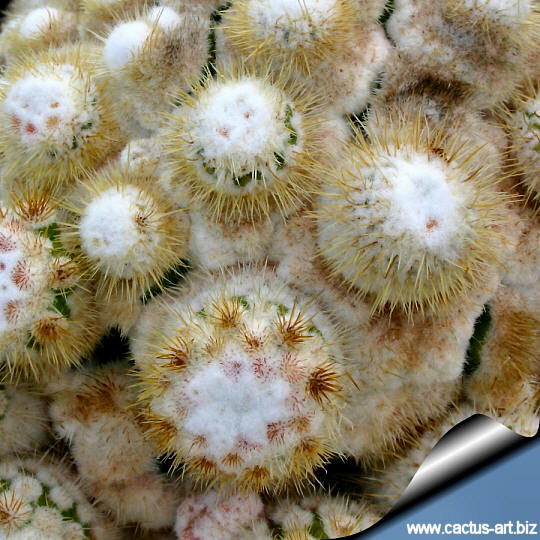 This cultivar produces a multitude of condensed lateral proliferation displayed geometrically .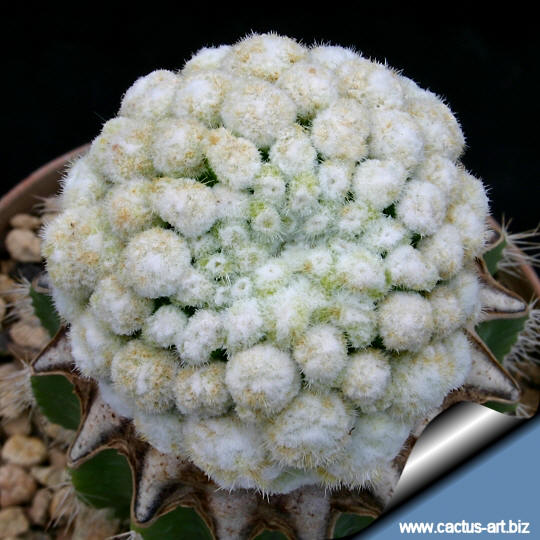 This is one of the prettiest and showy monstrous Mammillaria:
It has close woolly white proliferations and yellow bristles in the axils.

Cultivation: This plant is grown exclusively grafted. Keep well ventilated, protect from frosts and freezes. Give plenty of light to keep plant compact, but avoid direct sun exposure in the hottest part of the day during the summer.