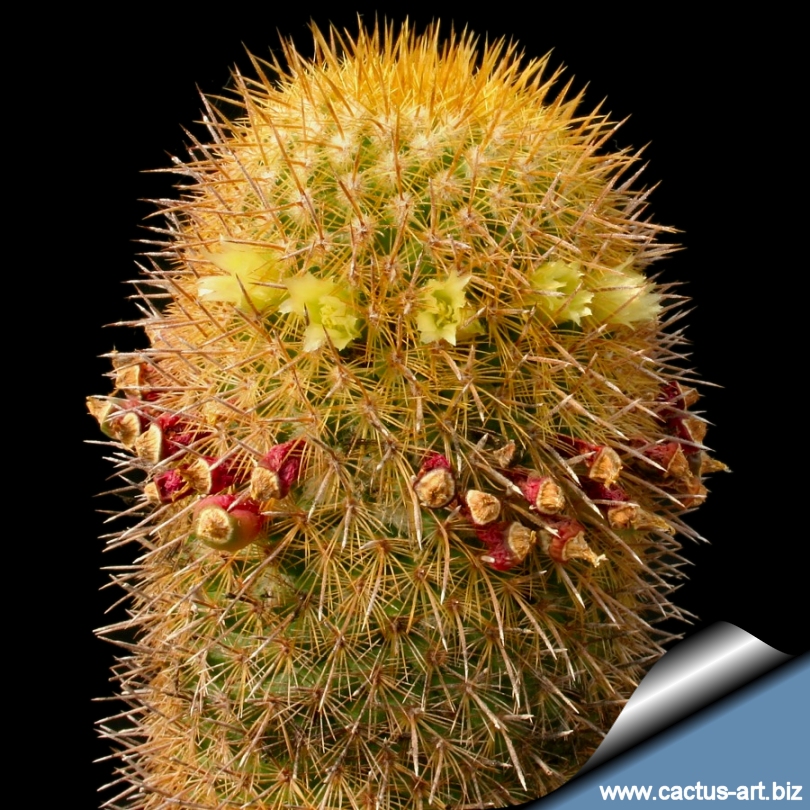 Mammillaria eriacantha REP928 Palma Sola, Veracruz, Mexico
The flowers are small yellowish-green.

Description: Plants usually solitary. Stems narrow cylindrical, 30 - 50 cm high, to 5 cm in diameter whit naked axil but densely woolly in the flowering zone. Body without latex.
Spines: 20-25 golden yellow, slightly pubescent up to 10mm long
Flower: inconspicuous , greenish yellow, barely rising above the spines.



Advertising
Family:
Cactaceae (Cactus Family)
Scientific name: Mammillaria eriacantha Link & Otto ex Pfeiffer 1837
Pubblicated in: Enum. Cact. 32 (1837); & Beschr. u. Synon, 30 (1837).
Origin: Veracruz, Mexico. Altitude 250 - 850 m.
Conservation status: Listed in CITES appendix 2.
Etymology: The species name "eriacantha" comes from the Greek for "with woolly spines"
Synonyms:
Neomammillaria eriacantha
Cactus eriacanthus
Chilita eriacantha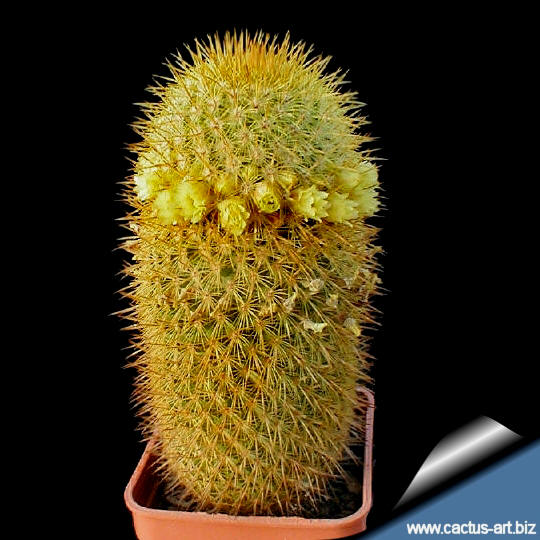 Elongated to short columnar stems with
bright yellow pubescent spines.
Cultivation: This is an easy but slow growing species that will form clusters of green stems in cultivation. It requires bright sun to light shade exposures. Water sparingly, needs good drainage as roots are easily lost in pots that stay damp for any length of time. It is considered frost tender by some.
Propagation: Offsets, seeds