This dwarf Crassula is an attractive slow growing plant that can be easily housed in a small place.


Description: Crassula deceptor is a very variable small succulent subshrub that stays relatively low and clumps readily.
Stem: Up to 15 tall.
Leaves: 1,5-2 cm long, in overlapping pairs along a usually unbranched stem, tightly imbricated, round +/- pointed in the shape of canoes which stack off a central stem and produce a square pillar. Grey-green covered with a light, white powdery (pruinose) surface. These characters preserve moisture and protect from strong sunlight.
Flowers: Produces a few-branched loose cyme, of very small, pinkish sweet-scented flowers.
Blooming season: Flowers appears in every time of the yeas when conditions are appropriate, but they tend to be produced mainly during winter as these are basically a southern hemisphere plants.


.

.

Easy to flower and easy to grow, it is a favourite of many hobbyists. Produces pairs of attractive and interesting canoe shaped grey leaves.





Advertising




Family: Crassulaceae
Scientific Name: Crassula deceptor Schönl. & Bak.f.
Origin: It is a native of Namaqualand and Cape Province, South Africa.
Synonyms :
Crassula deceptrix Schoenl
Crassula deceptor var deceptrix
NOTE: Crassula deceptor was incidentally called Crassula deceptrix (an invalid feminine form therefore reduced to synonymy and corrected in Jacobsen's (1974) Lexicon)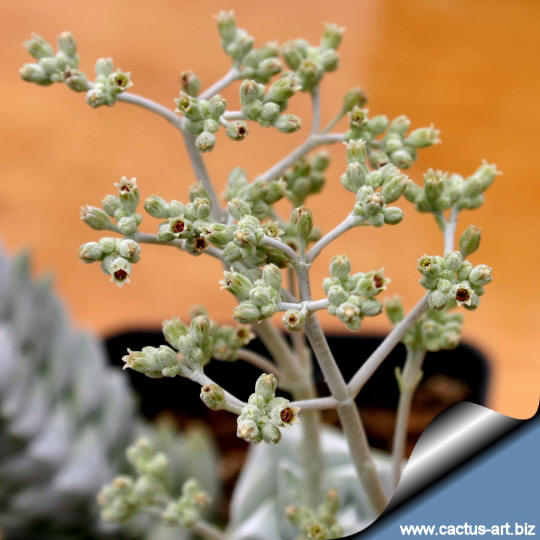 The flowers of Crassula in general and of C. deceptor in particular are very tiny and give the impression that don't open, but it is only an impression.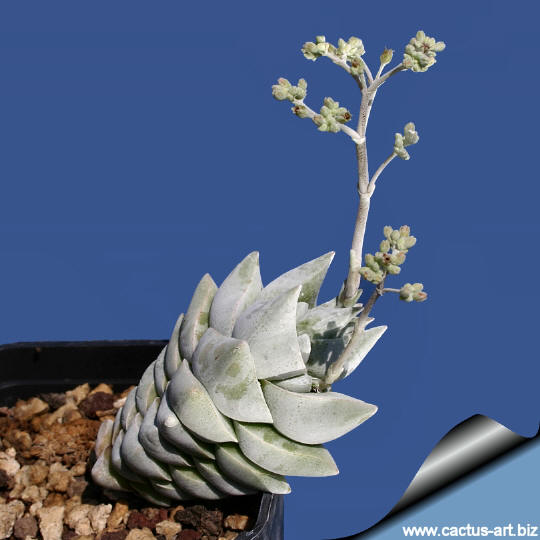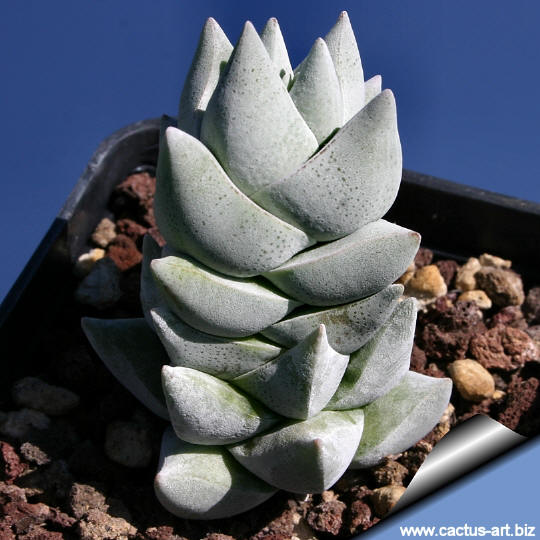 Cultivation: Of easy cultivation, they will require a free draining compost and good light to keep the plants compact and encourage leaf colour and flowering. Needs regular water in summer, but reduce watering during winter month , fairly drought tolerant elsewhere. The white pruinose stem coatings of the plants in our collection sometime is not so intense as those of the plants in their natural habitat but the difference in coating is thought due to the higher humidity and less intense sunlight of our climate. After growing for several years tend to become untidy, and should be cut very short or restarted from cuttings. Crassulas are sensitive to mealybugs.

Propagation: Leaf or stem cuttings.