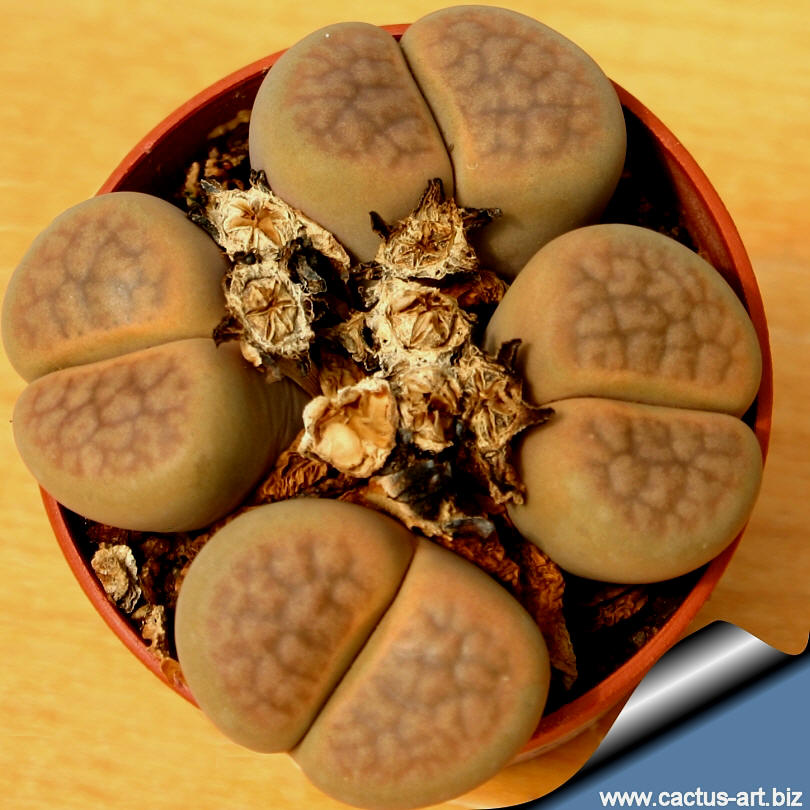 Whit a nicely rich orange-red coloration.
Flowers are Yellow in late summer.
In the winter season the plant doesn't need watering, but they will still be growing, the new bodies will be increasing in size as the old outer leaves begin to shrivel. In fact the plant in this time extracts water and nutrient stored in the outer succulent leaves, allowing them to dehydrate relocating the water to the rest of the plant and to the new leaves that form during this period until the old leaves are reduced to nothing more than "thin papery shells".