Lobivia lateritia v kupperiana R673A Uyuni, Potosi, Bolivia



Although Lobivia (Echinopsis) kupperiana is a long known taxa, it is still rare in collections. It belongs to the Echinopsis lateritia complex that comprises a large number of infraspecific taxa, differing in various combinations of flower colour, spine colour, number and thickness of central spines, and other characters. The taxonomic and geographic boundaries among the segregate species or infraspecific taxa of E. lateritia remain nebulous and controversial. In no place do pure populations exist sympatrically, and all taxa appear completely interfertile.

Cultivation: It is a summer grower species that offers no cultivation difficulties. Water regularly in summer (but do not overwater ) Needs a large pot to accommodate a large root system. Use a very draining and porous substrate, keep rather dry in winter.
It is quite frost resistant if kept dry (hardy to -5° C) Outside full sun or afternoon shade, inside needs bright light, and some direct sun.




Photo of conspecific taxa, varieties, forms and cultivars of plants belonging to the Lobivia lateritia complex (This Taxon has lots of synonyms whit several controversial varieties and subspecies and comprises a multitude of different forms, but where each form is linked to others by populations of plants with intermediate characteristics):


Advertising




Family:
Cactaceae (Cactus Family)

Scientific name: Lobivia kupperiana Backeb.
Conservation status: Listed in CITES appendix 2.
Synonyms: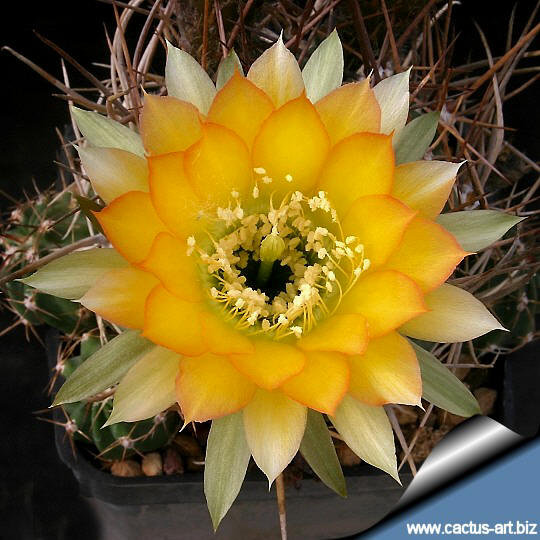 A selected specimen with beautiful flowers.