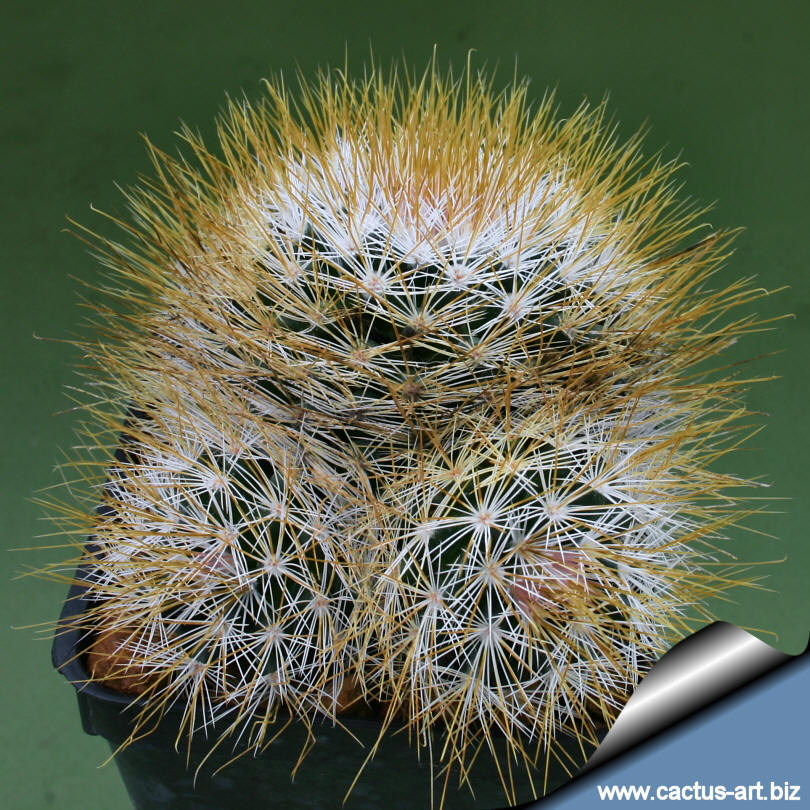 Mammillaria marcosii is a small clumping plant with a wide range of thorn colours
This is one of the best colour form with white radials and bright yellow central spines.
Description: It forms irregular clumps of low round to short cylindrical stems up to 5 cm in diameter. Tubercle are soft, cylindrical, with round tips. In the axil there are wool and up to 15 bristles to 15 mm long.
Spines: Radials: 16 - 25, radiating, needle-like shining white, 4 - 12 mm long. Centrals: 7 - 14, mostly needle-like, yellow , 10 - 20 mm long one of which is descending and slightly hooked, all other straight.
Flower: Yellowish white with pinkish tint up to 10 mm in diameter.
Fruit: Red, 6 - 13 mm long, not arising above the spines.


Advertising
Family: Cactaceae (Cactus Family)


Scientific Name:
Mammillaria marcosii
W.A.Fitz Maur., B.Fitz Maur. & Glass 1997

Published in:
Cactus and Succulent Journal (
U.S.). 69(1): 10-14 (1997)
Origin: Guanajuato (Municipio Atarjea), Mexico. Altitude 1.400 m.

Habitat: Grows on volcanic rocks.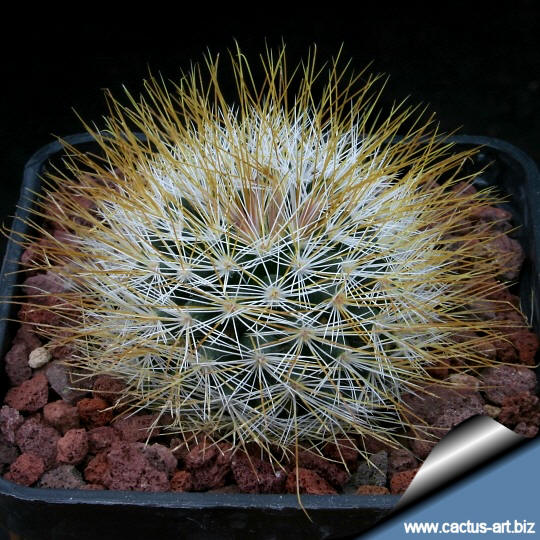 Photo of conspecific taxa, varieties, forms and cultivars of Mammillaria marcosii.