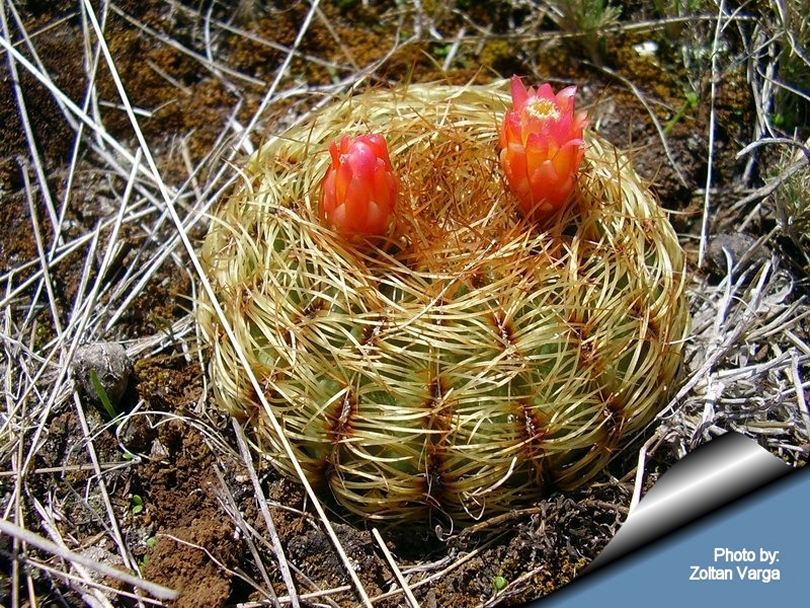 Oroya neoperuviana BVB 39.01 North of Acolla 4100 m.
From the photo-DVD by Zoltán Varga Hungary.
Botanical expedition in Peru in the autumn of 2005. This DVD is orderable at e-mail address: vargaz@piszkenet.hu
Description: O. peruviana is a variable species with (usually) solitary slow-growing flattened stem, that eventually becomes shortly columnar. up to 20 cm in diameter, 30 cm tall. The spines are also variable, more or less pectinated and range in colour from pale yellow to brown.
The flowers are small pink with a yellowish centres, in dense clusters at the plant apexes and open in the summer, sometimes in a ring.. They are followed by red, hollow berries.
Cultivation: This species needs a minimum temperature of 5°C. It will form ugly scars if exposed to too much cold but it can survive a minimum temperature of – 7°C.
Photo of conspecific taxa, varieties, forms and cultivars of plants belonging to the Oroya peruviana complex (This Taxon has lots of synonyms whit several controversial varieties and subspecies and comprises a multitude of different forms, but where each form is linked to others by populations of plants with intermediate characteristics):

Advertising
Family:
Cactaceae (Cactus Family)
Scientific name: Oroya peruviana (K.Schum.) Britton & Rose 1922
This genus was denominated by Britton & Rose after the city of the same name, in the centre of Peru, where the first described species was found.
Origin: Central Peru.

Echinocactus peruvianus K.Schum. 1903
Oroya neoperuviana Backeb. 1935
Oroya laxiareolata Rauh & Backeb. 1957
Oroya subocculta Rauh & Backeb. 1957
Oroya baumannii Knize 1969
Oroya gibbosa F.Ritter 1981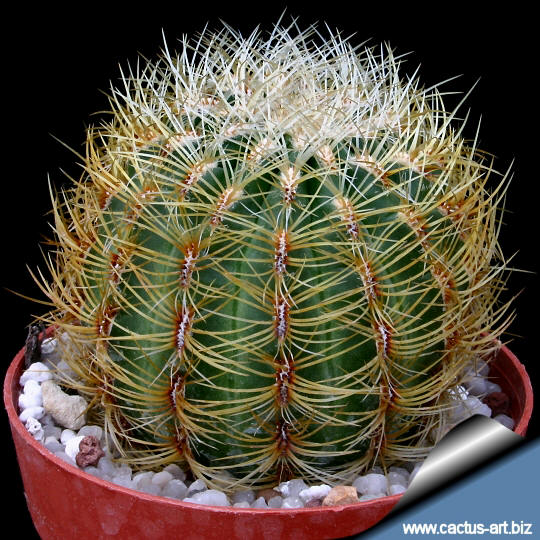 The so called "neoperuviana" type.