A. difformis have very ornamental banded and stripped leaves with contrasting white teeth.


Description: It is a rather vigorous, but variable sukering species. The rosettes are, succulent, open spaced, subacaulescent 45 to 150 cm in diameter and tall.
Leaves: 40-80 cm long, 3-6 cm wide. Polymorphic, long-ensiform, straight or falcate or sinuous, stiffly ascending, pale blue to grey-green. Each leaf characteristically have a broad creamy-green band down the centre of the adaxial part (upper surface) of each leaf and dark green thin stripes in the abaxial (lower surface) of the leaf.
Margins: ± ondulate, with variable firm or detachable white, grey or brown teeth, generally 5-10 mm long 2-3 cm apart, rarely double, occasionally with small intermittent teeth.
Terminal spine: Typically 1-3 cm long, very sharp, conical-subulate, dark brown to grey.
Flower: It produces a waxy-glaucous, spicate, slender, scape bearing flowers in the upper ⅓ of the inflorescence.
flowers 30-40 mm long yellowish-green and pink. tube 2,5-3,5 mm long. Lobes equal, 15-18 mm long.



Cultivation: Agave difformis is a relatively easy-to-grow species. Need a very well-drained, soil. It is theoretically hardy to -7° C , particularly when dry . It grows fairly fast in summer if provided with copious water but allows to dry thoroughly before watering again. During the winter months, one should only water enough to keep the leaves from shrivelling. They do well in full sun or a lightly shaded area. Plants cultivated outdoors are drought tolerant and takes blasting heat and full sun.


Propagation: By suckers which often are found growing around the base of the plant, Remove the basal suckers (if available) in spring or summer and let the cuttings dry for a few days before inserting in compost or by seed.

Use: In Mexico, where it's from, the locals crush the leaves and use that as a form of soap.


Advertising




Family: Agavaceae

Scientific name: Agave difformis Berger
In: Agaven, 95-96, 1915
Origin: San Luis Potosi & Hidalgo, Mexico
Habitat: Grows on coarse limestone rocky soils, in the arid side of the sierra Madre Oriental. 1500-1900 m of altitude.
Conservation status: Listed in CITES appendix 2.
Common English Names include: Century plant, American aloe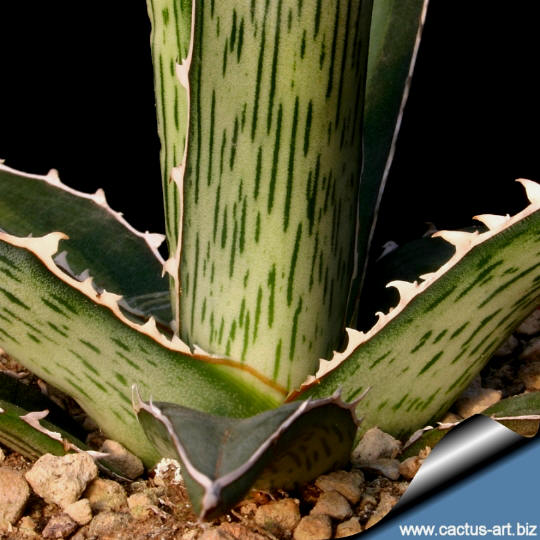 The dorsal side of the leaves is pale grey-green with dark green strips, while the ventral side is blue-green with a broad creamy-green band down the centre of each leaf.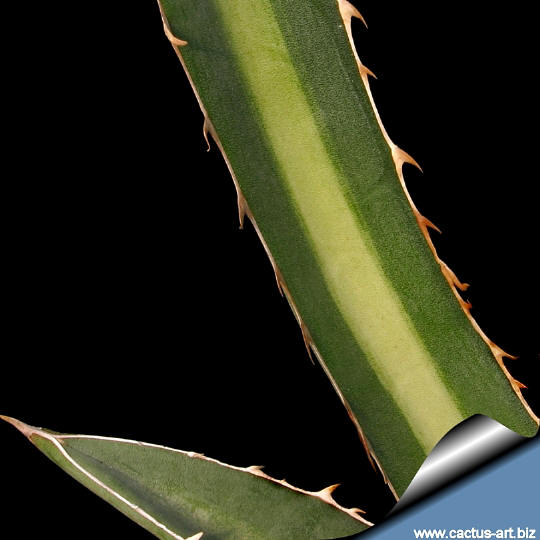 Photo of conspecific taxa, varieties, forms and cultivars of plants belonging to the Agave lophanta/lechugulla complex (This Taxon has lots of synonyms whit several controversial varieties and subspecies and comprises a multitude of different forms, but where each form is linked to others by populations of plants with intermediate characteristics):