Family:
Cactaceae (Cactus Family)
Echinocereus rigidissimus var. rubrispinus (the varietal epithet meaning red-spined)
Scientific name: Echinocereus rigidissimus (Engelmann) F. Haage
Published in: Special Preisverz. 13. 1897.
Synonyms: Echinocereus pectinatus var. rubrispinus
Origin: Mexico (northern Sonora, north-western Chihuahua
Habitat: The reported habitat preference for limestone is erroneous; this species is a calcifuge, preferring soils poor in lime and usually acid.
Conservation status: Listed in CITES appendix 2.
Common Name: Rainbow cactus, Ruby Rainbow.
NOTE: Echinocereus rigidissimus, lacking central spines, belongs to the E. reichenbachii group, unrelated to the superficially similar E. pectinatus group, which has at least microscopically visible stubs of central spines. It sometimes occurs with E. pseudopectinatus but without evidence of hybridization.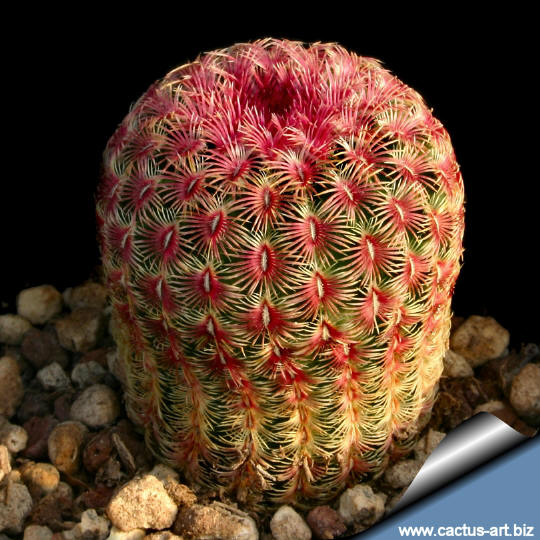 It is a handsome plant flowering or not for its beautiful
new spination which is a lacy raspberry red.