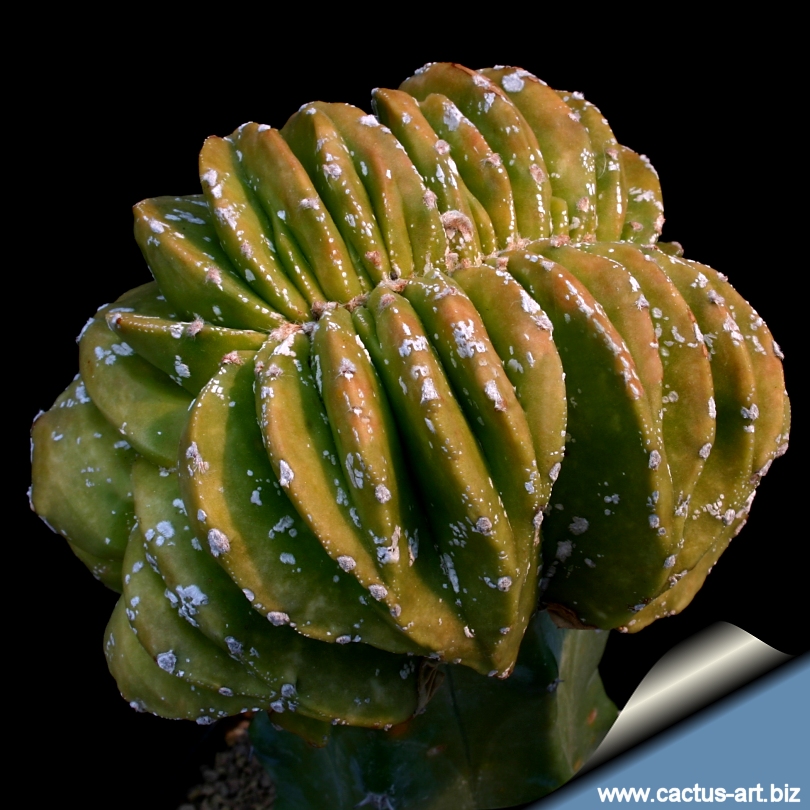 Astrophytum myriostigma maculatus forma cristata
White cloud on a smooth green epidermis

Description: This is a very nice crested cactus derived from the maculated form.

Cultivation: Although regarded as a choice and difficult plant in cultivation it is relatively easy to grow. . Use mineral well permeable substratum with little organic matter (peat, humus). Water sparingly from March till October and keep perfectly dry in winter at temperatures from 5 to 15 degrees centigrade. (but it is Hardy to -7°C for short periods) In the rest period no high atmospheric humidity!! Sun Exposure: Light shade to full sun.

Propagation: They can be propagated easily from graft (usually) or by cutting that root in an unpredictable manner and very slowly.



Advertising