Family:
Cactaceae (Cactus Family)
Scientific name: Astrophytum myriostigma Lemaire
Original description: Cactacearum Genera nova Speciesque novae et omnium in Horto Monvillano cultarum: 4-6 1839
cv. ONZUKA White Form
Conservation status: Listed in CITES appendix 2.
Origin: Japan, Garden origin (Nursery produced cultivar)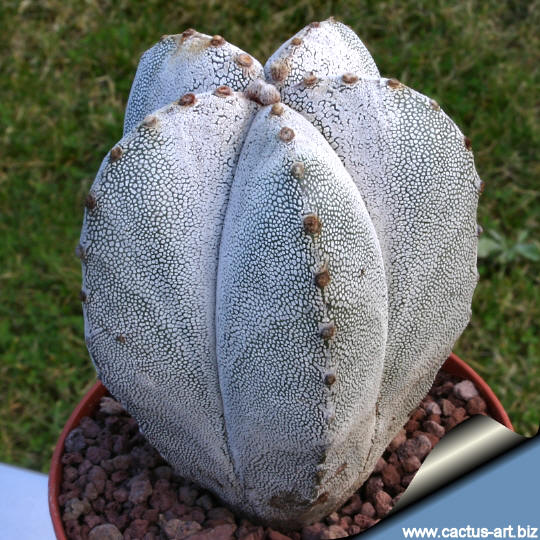 Beautiful cultivar with densely packaged flecks, the best specimen are almost pure white with no green epidermis apparent . The density of white flecks is indeed very variable.