Family:
Cactaceae (Cactus Family)
Scientific name: Ferocactus acanthodes var. lecontei (Engelm.) G. Lindsay 1955
Origin: The various variety of F. acanthodes are spread across central and western Arizona, southeastern California and southwards into Baja California and Sonora, Mexico
Habitat: This cactus is locally abundant in arid gravelly or rocky foothills, canyon walls, fans and wash margins at 600 to 1250m elevation among creosote bush scrub, it also utilizes slopes and Acid Igneous rock lands. The species is limited in its northwards range by frost conditions. To reduce the damage by frost the plant is found on south facing slopes and it leans to the south to protect the sensitive growing tip by placing it for best exposure to the sun .
Conservation status: Listed in CITES appendix 2.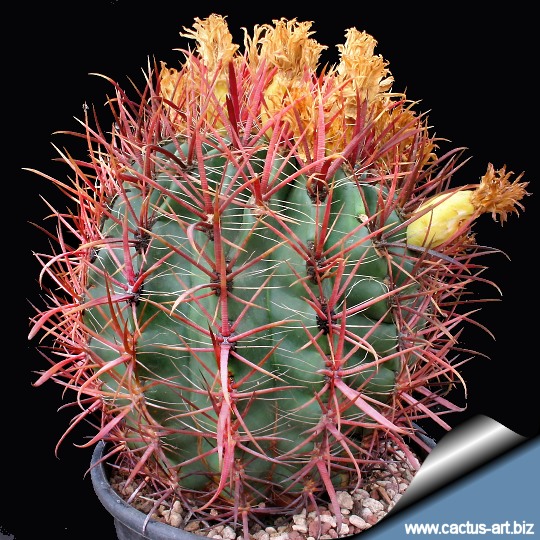 F. acanthodes lecontei grows slowly forming in age a narrow column up to 2m tall.