The name Machærocereus signifies dagger cereus with reference to the long central spines that are knife-like, flat, and much wider than the others


.


This cactus's stems lie on the ground and grow at one end while the other end slowly dies. Over the years, the plant will travel slowly that way.
.
.


Advertising




Family:
Cactaceae (Cactus Family)

Synonyms:
Cereus eruca Brandegee
Macharocereus eruca (Brandegee) Britton and Rose
Stenocereus eruca (Brandegee) A.C.Gibson & K.E.Horak
Lemaireocereus eruca
Rathbunia eruca
Vernacular names:
Creeping Devil Cactus, Chirinole, Caterpillar Cactus
Origin: Endemic of Magdalena Island and Llano de la Magdalena, Baja Caifornia

Habitat: On sandy plains and coastal sand dunes

Description: This is one of strangest of all cacti with strongly armed prostrate stems except for their slightly raised tips. They grow about up to 3 m long, 4-8 cm in diameter and take root as they creep, ramifying further and eventually covering a huge area. Sometimes plants separate from the parent stem and spread out around it, leaving it to die. Stems have 12 ribs; large areoles, 2 cm apart; 1 central and flat spine much wider than the others, 3 cm long, and around 20 light grey or whitish radials of unequal length. Outer ones are short and subulate; inner ones are larger and flat.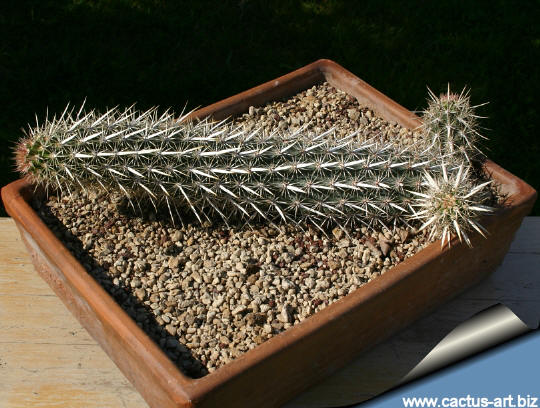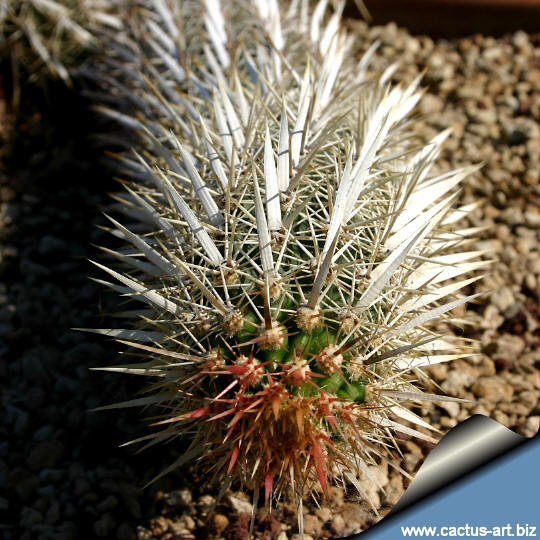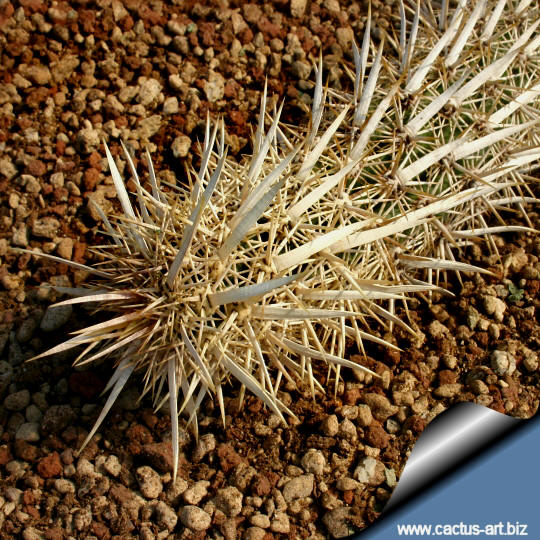 The 'creeping devil' of the Baja California has the unique habit of growing horizontally and rooting in the ground, making it seem to move across the desert like an enormous caterpillar.
Cultivation: This plant, which is seldom cultivated, needs very sandy soil and should be placed in a semiprostrate position so that it may creep.
Propagation: Propagation is usually by cuttings or seed

Photo of conspecific taxa, varieties, forms and cultivars of Macharocereus eruca.