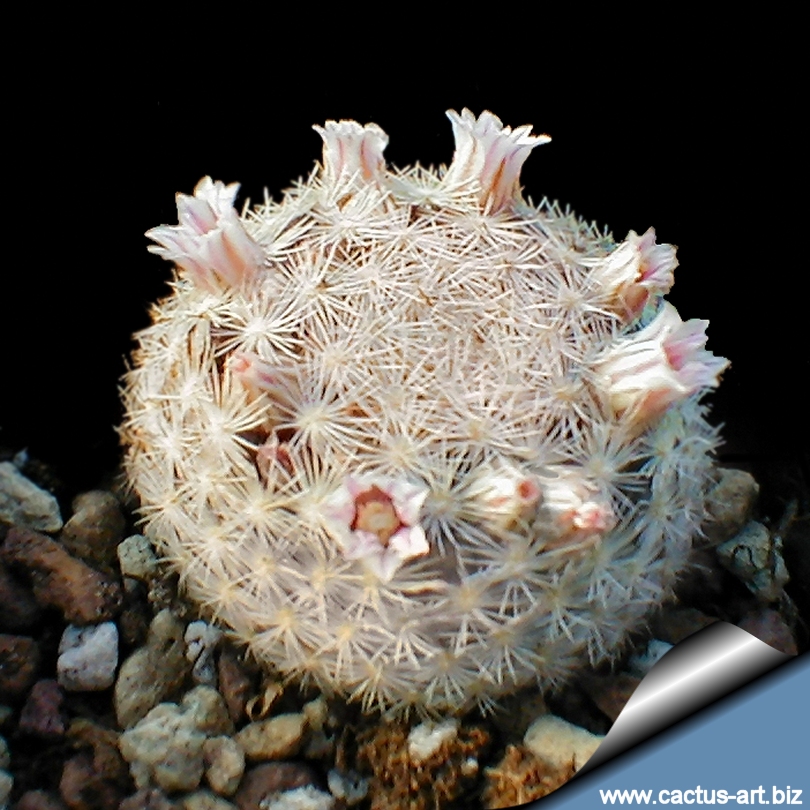 Mammillaria neobertrandiana Lerdo, Durante, Mexico
Nice pink spines, the small winter flowers are pale pink with a pink/brown midstripe.

Advertising

Family: Cactaceae (Cactus Family)

Sientific name: Mammillaria neobertrandiana

Backeberg

1952
Conservation status: Listed in CITES appendix 2.
Section: Hydrochylus
Series: Lasiacanthae
Group: Lasiacantha

HABITAT: Lerdo, Durango
Mammillaria lasiacantha

Engelm. 1856

Chilita lengdobleriana

(Boed.) Buxb. 1954

Mammillaria lengdobleriana Boedeker 1936



Cultivation: This plant has not the fame to be easy to cultivate, but in good conditions with excellent ventilation, it grows without difficulty. It is especially sensitive to overwatering. So careful watering and an open mineral potting soil are a must. Avoid the use of peat or other humus sources in the potting mixture. Don't add limestone to the potting mix which must be moderately acidic. Can be sensitive to frost (but if dry they are resistant to -5° C). Requires maximum sun exposure to reach its full potential and to achieve success in flowering. A winter rest that allows the plant to shrivel (perhaps losing up to 25% of its summer height) will encourage flowering and long time survival. Be careful to encourage slow growth. Provide very good ventilation.
Propagation: Direct sow after last frost. (it usually doesn't produces offsets).


Photo of conspecific taxa, varieties, forms and cultivars of the Lasiacanthae group. (This taxon has lots of synonyms whit several controversial varieties and subspecies)