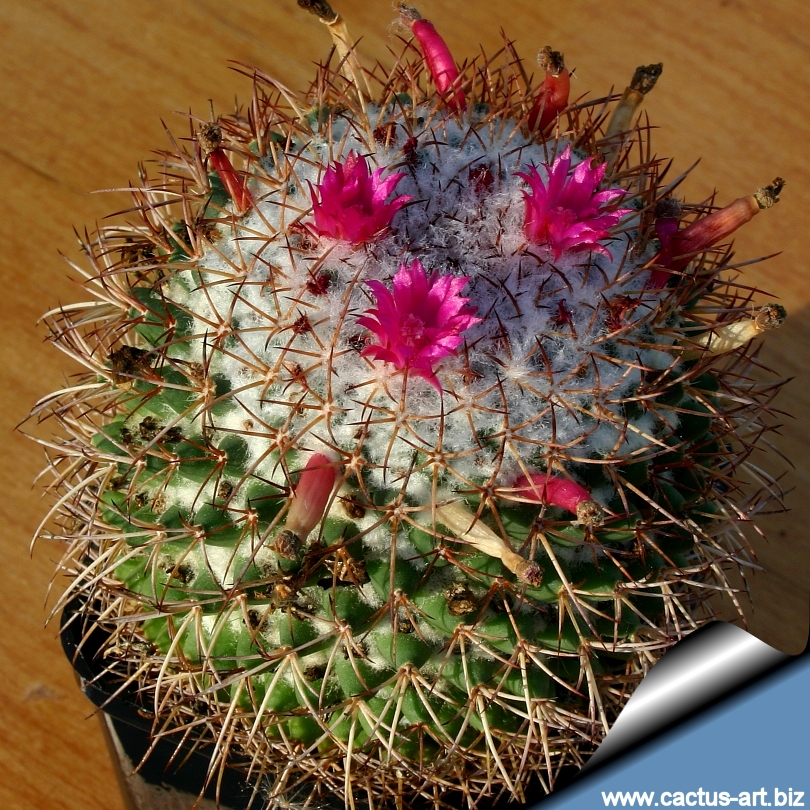 M. rhodantha is an easy-to-flower and easy to grow cactus.

Description: It is a solitary or slowly clumping cactus.
Stem: globular to short columnar with age, 10 cm in diameter, 15-30 cm tall
Spines: It has 17-24 almost translucent clear white radial spines and 4-7 grey/reddish to red-brown central spines slightly incurved which are longer than in the other subspecies.
Flowers: The flowers are a deep purple-pink to red.
Blooming season: This plant probably has the one of the longest non stop blooming streak of any . It starts blooming in spring and continues to bloom till autumn.


There are a number of varieties of this highly variable cactus species, but not all are universally recognized. Some authorities recognize the following varieties:
Mammillaria rhodantha subsp. rhodantha,
Mammillaria rhodantha subsp. aureiceps
Mammillaria rhodantha subsp. fera-rubra
Mammillaria rhodantha subsp. mccartenii
Mammillaria rhodantha subsp. mollendorffiana
Mammillaria rhodantha subsp. pringlei


Advertising
Family:
Cactaceae (Cactus Family)
Scientific Name: Mammillaria rhodantha Link & Otto

Synonym:
Mammillaria rhodantha subsp. rhodantha,
Mammillaria droegeana,
Mammillaria fuscata,
Mammillaria rhodantha var. droegeana,
ammillaria calacantha,
Mammillaria bonavitii,
actus rhodanthus,
Neomammillaria rhodantha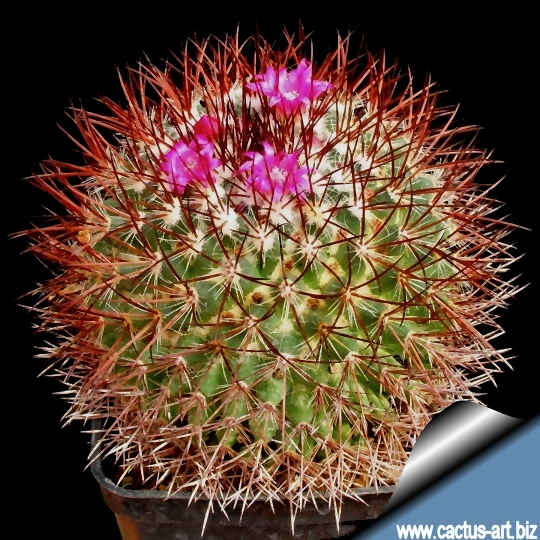 Cultivation: Its qualities and ease of cultivation justify that it is an old favorite. It doesn't requires any special treatment, but needs as much light as possible (without burning the plant) to encourage the heaviest spine formation. Regular water in summer, dry in winter. Frost tolerance: -4° C.
Propagation: Seeds or offsets.
Photo of conspecific taxa, varieties, forms and cultivars of plants belonging to the Mammillaria rhodantha complex (This Taxon has several of synonyms ( like many other cacti) whit controversial varieties and subspecies and comprises different forms, but where each form is linked to others by populations of plants with intermediate characteristics):