Description:

It i

s a slow growing columnar cactus

,

usually solitary (

s

ometimes it will branch from the base). Up to 1 m tall

,

segments up to 8 cm in diameter


Cultivation: Needs moderate watering during the growing season; keep dry in winter. It requires a very drained and mineral potting mix and a full sun exposure.

Propagation: Seeds are seldom available and extremely difficult to germinate. Best reproduced by cutting that frequently don't manage to produce roots or root very slowly and unpredictably. For this reason this plant is often grafted.


Advertising




Family:
Cactaceae (Cactus Family)

Scientific name: Austrocylindropuntia pachypus
Origin: Peru (north of Lima - Chosica Valley) at low elevations of (600 to 1500 m)
Conservation status: Listed in CITES appendix 2.
Synonyms:
Opuntia pachypus
Cylindropuntia pachypus
Maihueniopsis pachypus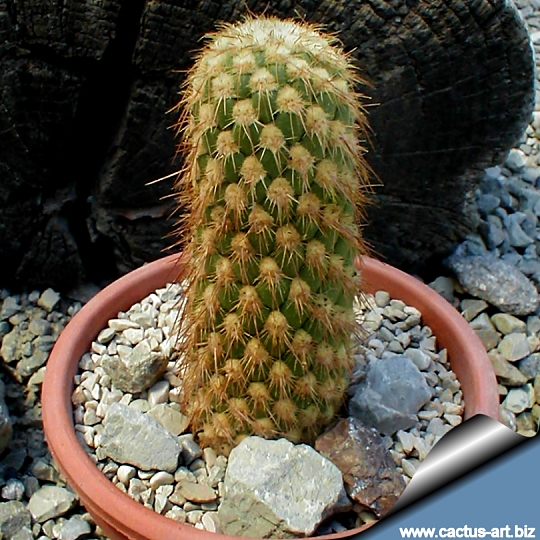 Photo of conspecific taxa, varieties, forms and cultivars of Austrocylindropuntia pachypus.