E. leonensis has spectacular magenta flowers with white or pale yellow throats, for a short period in spring. Although the display lasts only a week or two, the profusion of pink flowers is extremely striking. The pink blossom reaches 7-12 cm in diameter.

Description: E. leonensis is a clumping, erected or semiprostrate cactus.
Stems: 2.5-3 cm in diameter, up to 30cm tall; 6 to 8 ribs with low tubercles;
Spines: 0 or 1 central spine; 6 to 9 short brown spines.
Flowers: 7-12 cm long pink-magenta with white o pale yellow throat. Stigma is green.
Fruiting: 3-4 months after flowering Fruits are green with white pulp.

Cultivation: This cactus is is among the easiest species to grow, flower and propagate. Indicated for full sun Exposure, water regularly from march to October, rot prone in winter, needs good drainage, It needs to be kept in a cool place during winter rest (can briefly tolerate temp. as low as -7°C)
Without this cool winter period they normally wont get many buds. Cascading, clustering, Great for a hanging display. Stems may possibly become purple and limp in winter but revitalize in early spring.


This species produces basal stolons


a suker (from an underground stolon) is coming out from the pots hole.


SUBSPECIES:

Echinocereus pentalophus subsp. pentalophus: has stem that can be either prostrate or erect having 3 to 5 ribs and 3 to 7 spines per areole. It is the most common. The stems are slightly thicker and lighter green than the subspecies 'procumbens'.
Echinocereus pentalophus subsp. Leonensis: has erect stems with 6 to 8 ribs and up to 9 spines per areole and is thicker than the other subspecies.
Echinocereus pentalophus subsp. Procumbens: has stems that are semi-prostrate and thinnest of all the subspecies; a deeper green in color; with 4 to 5 ribs and 5 to 7 spines per areole.

The flowers on all subspecies are Bright pink & magenta with white or yellow throats.


Advertising




Family:
Cactaceae (Cactus Family)
Echinocereus pentalophus v. leonensis (Mathsson) N.P. Taylor.
Scientific name: Echinocereus pentalophus (DC.) Lemaire.
in: Cactées, 56 (1868)
Origin: Mexico (Hidalgo, Queretaro, E Guanajuato, SE Coahuila, Nuevo León, San Luis Potosí, Tamaulipas).

Conservation status: Listed in CITES appendix 2
Synonyms:
Echinocereus blanckii v. leonensis (Mathsson) Bkbg.
Echinocereus pentalophus v. leonensis (Mathsson) N.P. Taylor.
Echinocereus leonensis Mathsson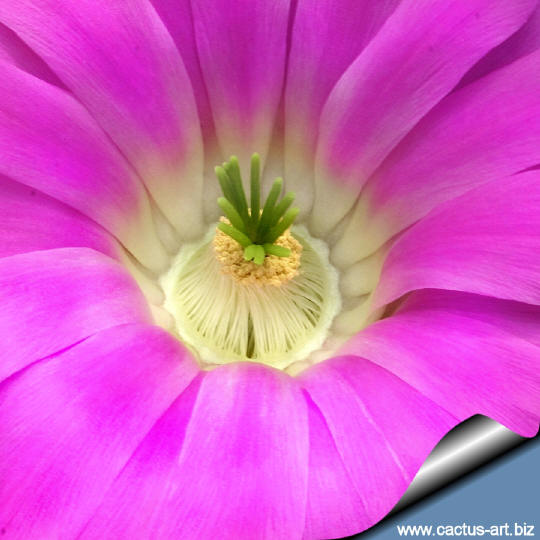 Echinocereus leonensis steadily produces secondary growths by means of underground or surface stolons (like Agave, Sempervivum, etc.) and forms rapidly large clumps.


Propagation: Seed, but the as stems of this cactus branches readily and soon forms a mass of shoots the simplest way to propagate it is to cut a piece of a stem (or of a stolon) in summer, let it dry for a couple of days, and pot it up.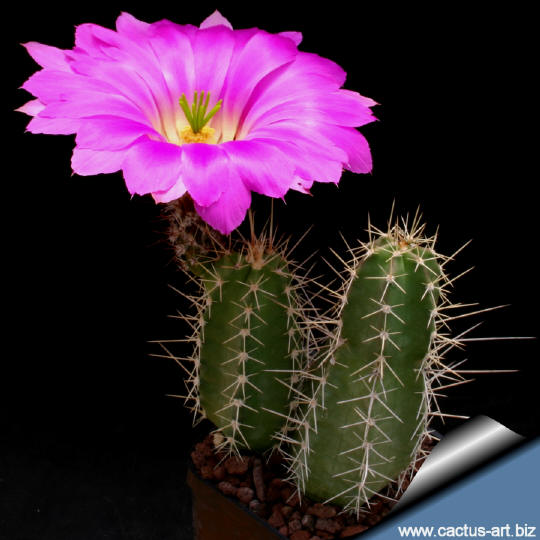 Photo of conspecific taxa, varieties, forms and cultivars of plants belonging to the Echinocereus pentalophus complex (This Taxon has lots of synonyms (like most Echinocereus) with several controversial varieties and subspecies):