Sulcorebutia arenacea
This is one of the more beautiful and worth growing cactus.


Description: Choice solitary user-friendly plant, with perfectly neat, symmetrical pectinate spination and profuse yellowish orange flowers. This cactus is indeed beautiful even without its blooms. The stems can form pups after a certain size and age.
Stems: Globoid flat to the ground 2-4 cm tall 2,-6 cm in diameter, yellowish/greenish to brownish/purple., with about 30 spiralled and strong tuberculate ribs.
Areoles: Elongate, creamy grey.
Spines: 14-16, Tiny, up to 4(-5) mm long, minutely pubescent whitish yellowish, amber or tan smooth, pectinate held tightly that give a sandy effect
Flower: Very nice 2,5/3 cm large and long, yellow to yellowish-orange.
Blooming season: Late winter to spring.
Fruits: Reddish brown.




Photo & © copyright by Süleyman Demir Turkey
This species produces profuse yellow flowers in early spring.


Cultivation: These mountainous plants have thick taproot

s

and are susceptible to overwatering

.

T

hey loves a very permeable, coarse mineral soil as well as to be strictly kept dry throughout the winter quiescent period since it is very sensitive to any moisture excesses, To prevent rottenness it is also advisable to surround its root neck by very rough sand or grit, this help a fast water drainage. They requires also an appropriate air circulation and are sometime grafted to avoid root problems.

They need to be kept in a cool place during winter rest (at 0-10°C)

.

T

his is important for the flowers

,

as well as for their health.

Without this cool winter period

,

they normally won

'

t get any buds.
Grafted plants are very easy to grow

,

and are quite frost hardy (-5° C) if kept dry.

Needs a full sun exposure ( light shadow my be useful in the hottest summer days)

Propagation: Seed, cutting, grafting



Advertising




Family:
Cactaceae (Cactus Family)
Scientific name: Sulcorebutia arenacea (Cárdenas) F. Ritter 1961
In: Nat. Cact. & Succ. Journ. 16. 81, 1961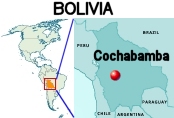 Origin: Cochabamba, Bolivia, South America.

Conservation status: Listed in CITES appendix 2.
Synonyms:
Rebutia arenacea Cárdenas 1951 (Cochabamba, Bolivia)
= Weingartia arenacea (Cárdenas) F. H. Brandt 1979
Rebutia glomeriseta Cárdenas 1951
= Sulcorebutia glomeriseta (Cárdenas) F. Ritter 1961
= Weingartia glomeriseta (Cárdenas) F. H. Brandt 1977
Rebutia candiae Cárdenas 1961
= Sulcorebutia candiae (Cárdenas) Buining & Donald 1963
Rebutia menesesii Cárdenas 1961
= Sulcorebutia menesesii (Cárdenas) Buining & Donald 1963
= Weingartia menesesii (Cárdenas) F. H. Brandt 1977
Sulcorebutia xanthoantha Backeberg 1966 (n. val. publ.)
Sulcorebutia muschii R. Vásquez 1974
= Weingartia muschii (R. Vásquez) F. H. Brandt 1977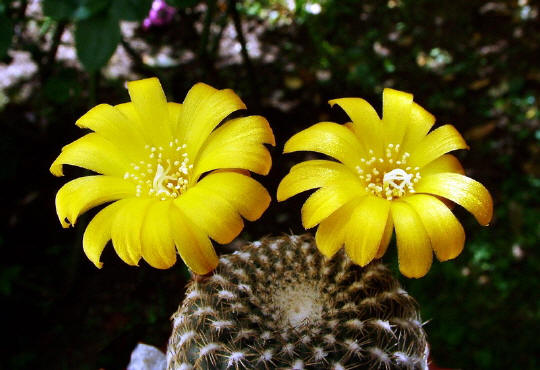 Photo & © copyright by Süleyman Demir Turkey