Family:
Cactaceae (Cactus Family)
Conservation status: Listed in CITES Appendix I
Gymnocactus beguinii var. senilis Y. Ito
Scientific Name: Turbinicarpus beguinii (N. P. Taylor) Mosco et Zanovello 1997
Published in: Bradleya; Yearbook of the British Cactus and Succulent Society 15: 81, 1997
Origin: Coahuila, Mexico ? Rowley (Rep. Pl. Succ. 23: 8, 1972) considers this to be merely a long spined cultivar (Nursery produced ) and is treated as a synonym of T. mandragora ssp. beguinii by Jonas M. Lüthy.
Group: Gymnocactus group (Saueri aggregate)
Turbinicarpus beguinii ssp. senilis Zachar & Lux
Gymnocactus beguinii var. senilis Y. Ito
Published in: The Cactaceae, 1981:475
Neolloydia smithii v senilis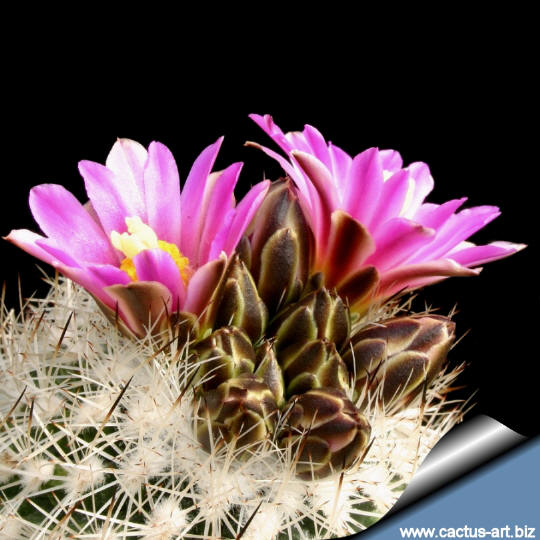 Flower are broadly funnel-shaped bright magenta .
Length and diameter of the flower 3-5 cm.