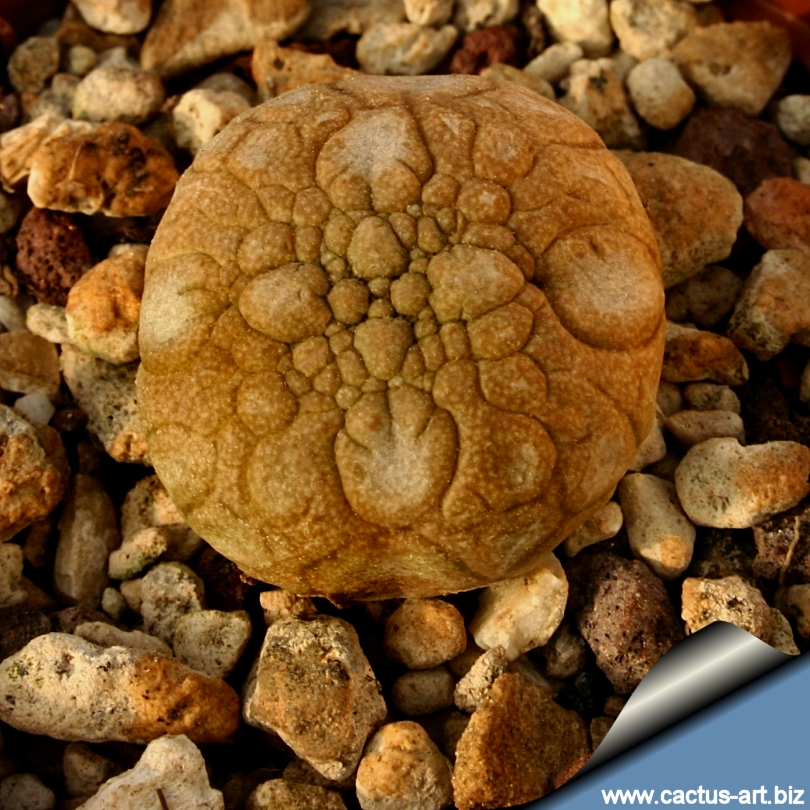 Pseudolithos eylensis
In full sun plants take a mimetic reddish-brown pigmentation

Note: eylensis is different and recognizable

from

migiurtinus or cubiformis for its monstrous and irregular squat form

.

I

t blooms abundantly

,

but pollination is only carried

out

by flies that are their natural pollinator

.

M

anually it is extremely hard to obtain the fecundation of th

ese

flowers. Many consider this to be no more than a local form or variety of Pseudolithos migiurtinus.




Advertising
Family:

Asclepiadaceae (Apocynaceae)

(Milkweeds family)

Scientific Name:

Pseudolithos eylensis nom. prov

Habitat: Grows in grit with little water and some sun.

Etymology: The genus name "Pseudolithos" derives from the Greek words "pseudo" meaning "false" and "lithos" meaning "stone, pebble" referring to the appearance of the stems.
(The genus name implies: "false stone").
The species name "eylensis" derives from the town of "eyl (or Eil)" in the North East of Somalia. (The specific name implies "from the surrounding of Ely")

Morphology (Identifying Characteristics):
Habit: Squat domed body. Usually single stemmed.
Stem: It can grow to 12 cm in diameter and reach a height of 15 cm. The colour may vary from light green (in full shaded environments) to reddish-brown (in full sun).
Flowers: Dark red to brown, with hairy petals with a lighter centre. Like the other pseudolithos, it smells like rotting meat, and thereby attracts flies.

Cultivation: Relatively easy to grow, but mistakes are costly. If rot sets in, there is practically no time, nor warning, before the plant turns to expensive mush.
It needs regular watering, especially during the hottest summer days. Provide also some light watering if the green house temperatures in winter are elevated. Either excessive or very scarce watering can induce rot.
Frost Tolerance: Winter temperatures must be kept over 10° C. ( But it can withstand to winter night temperature down to about 5° )
Sun Exposure: It takes a great advantage if grown in very strong light but sheltered from full sun.
Cultural Practices: Provide very good ventilation. It grow quite easily and fast on its own roots. It is not difficult as commonly supposed, but inaccuracies are fatal. If rot starts the plant will almost inevitably die. This plant is a candidate for under-potting, as long as you keep it watered.
Propagation: Seeds are the only way of reproducing

Photos of conspecific taxa, varieties, forms and cultivars of Pseudolithos migiurtinus.
(This Taxon is quite variable variable in shape, colour and size and comprises several different forms, but each form is linked to others by populations of plants with intermediate characteristics). See: