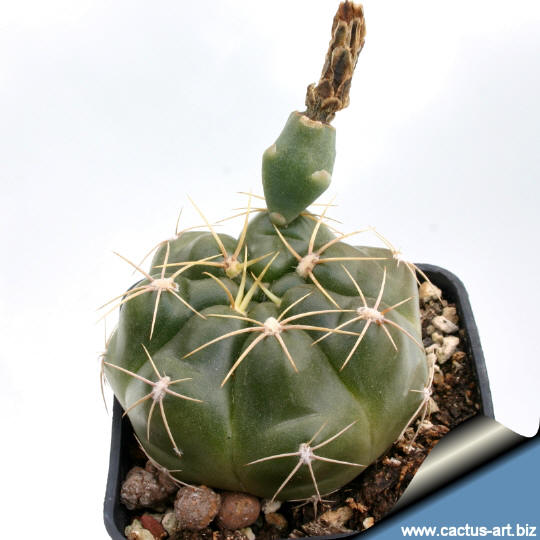 The second distinctive characteristic of G. megalothele is that it is self-fertile and it produce easily fruit without the need of cross pollination.
Cultivation: It is a summer-growing species very easy to grow, these plants offer no cultivation difficulties. Watering Needs: Moderate to copious in summer (but do not over-water), keep rather dry in winter.
Frost Tolerance: Hardy as low as -5° C (or less) if kept dry.
Cultural Practices: Feed with a high potassium fertilizer in summer.
Sun Exposure: Light shade.
Propagation: Seeds (seldom produces offsets).
Photo of of plants belonging to the Gymnocalycium monvillei complex (This Taxon has lots of synonyms ( like many other gymnocalycium) whit several controversial varieties and subspecies and comprises a multitude of different forms, but where each form is linked to others by populations of plants with intermediate