Lobivia amblayensis var. albispina.
The flower is dark red. A real eye catcher!

Description:

Tuberous dwarf species,

Compact

,

small

,

clustering cactus.
Stem: Black-green with woolly areoles.
Spines: Short, glassy, mostly cream white in variable number.
Flowers: approx. 5.5

cm. long, 4.5 cm in diameter
Blooming season (Europe): Flowers are produced in spring

,

and remain open for about three or four days.
Root: tap root.




C

ultivation: It is a summer

-

grow

ing

s

pecies that offers no cultivation difficult

y

.

Water regularly in summer (but do not over

-

water)

.

It

needs good drainage and very porous

soil.

K

eep rather dry in winter.

Feed with a high potassium fertilizer in summer

.

It is quite frost resistant if kept dry (hardy to -5° C)

.

Outside full sun or afternoon shade, inside

it

needs bright light, and some direct sun.

Propagation: Direct sow after last frost.

(seldom produces offsets)


Photo of plants belonging to the Lobivia (Echinopsis) haematantha complex (This taxon has lots of synonyms (like most Lobivia) whit several controversial varieties and subspecies):


Advertising




Family:
Cactaceae (Cactus Family)

Scientific name: Lobivia amblayensis var. albispina Rausch 1972
Origin: Amblayo, Salta, Argentina 2200-3600m
Conservation status: Listed in CITES appendix 2.
Synonyms: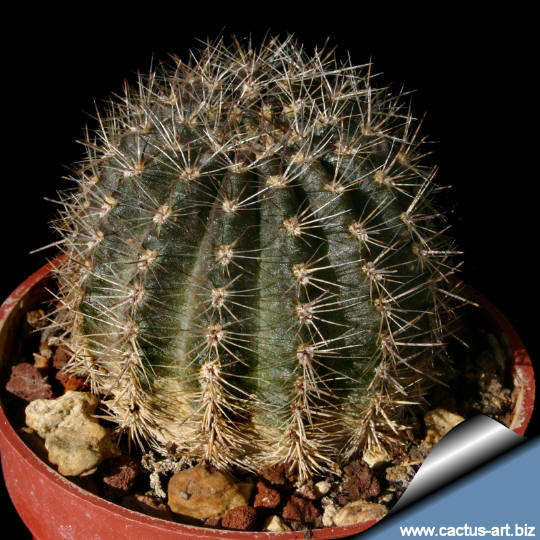 The body is black-green with woolly areoles. the spines are glassy and mostly creamy-white in colour.