Thelocactus conothele v argenteus SB311 Ascencion, NL, Mexico


with a dense covering of short white spines and pink flowers.

Description: Usually solitary or slowly branching from the base whit globose or cylindrical stem with the tubercles mostly obscured by spines.
Spines: The central spines are creamy-white and shredding with age. It has ± 20 glassy-silvery-greyish-white radial spines.
Flowers: Deep pinkish and/or pink-purple.



Cultivation:

Easy to cultivate. Water moderately from Spring to Autumn. Keep dry in winter, can tolerate frequent moderate frost, above approx -7C, Sun Summer grower needs full sun exposures.

Propagation: Nearly always from seed, since the plant rarely produces plantlets.




Photo of conspecific taxa, varieties, forms and cultivars of (Thelocactus conothelos complexcomplex):


Advertising





Scientific name: Thelocactus conothelos ssp. argenteus (Glass & R.C.Foster) Glass 1998

Conservation status: Listed in CITES appendix 2.
Synonyms:
Torreycactus conothele var. argenteus (Glass & Foster) Doweld 1998
Thelocactus conothele var. argenteus Glass & Foster 1972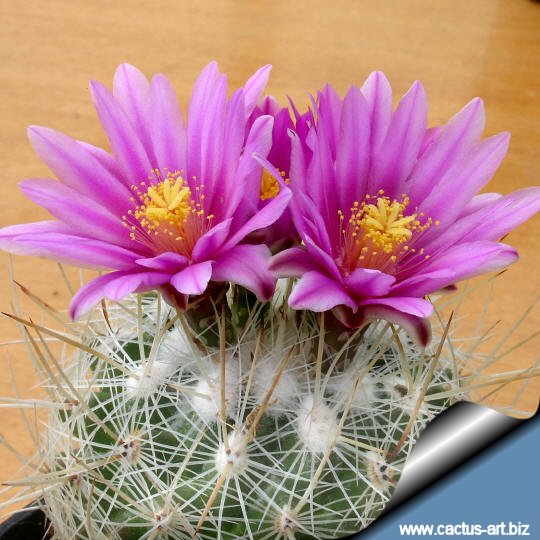 The flowers are a deep pinkish and/or pink-purple.